LIBRA
is a professional system that is specially designed for Hong Kong solicitor firms. It helps to organize every step in daily operations. It is not only an Accounting System, it serves for the solicitors, the clerks, and the messengers also. The functions and layouts of LIBRA change everyday. Our customers tell us their new requirements and suggestions; enhancements are then made into the system. Therefore, the one who is going to'program'LIBRA is YOU, not our programmers. You might not believe that there really exists a computer system that is 100% suitable for Hong Kong solicitor firms before you know LIBRA in depth. Call for a FREE demonstration now! You will definitely find it is fruitful and rewarding.
LIBRA 會計系統特點:
FEATURES 1
– Create File Reference and Client Statement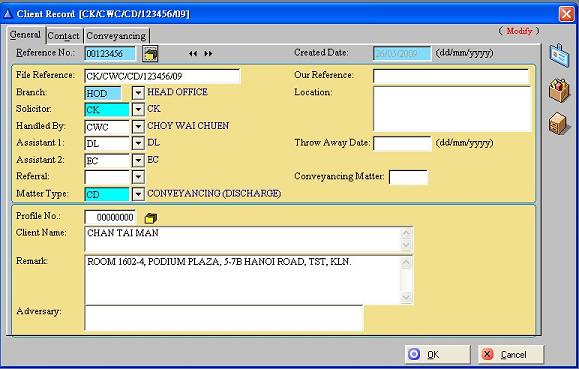 - Create Client Records and queries of Client Statement which show the immediate Cost (Professional Charges), Office Amount (Disbursement) and Client Amount Balance. - Create Client Record under solicitor respective account and generate Client Statements. - Easy retrieval of Client Information by Name, Solicitor or Matter Type etc. - Generate Client Audit Report which shows balances of all file reference.
FEATURES 2
– Bank Statement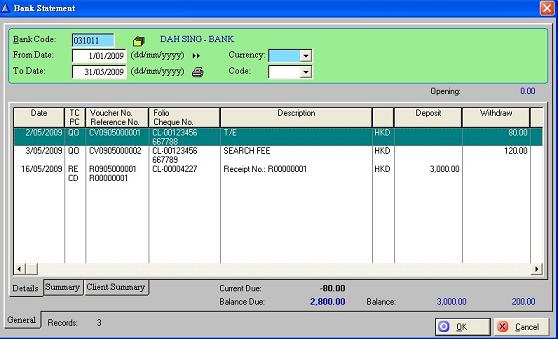 - Bank Accounts are handle separately. - Show detail transaction of deposit, withdraw and client summary for each bank - Generate complete listing of Bank Transactions, Bank Statement and Trust Fund List
FEATURES 3
– Time Sheet and Billing
- Time Sheet entry and link up with Time Billing. - Record time consume and cost on client generate monthly report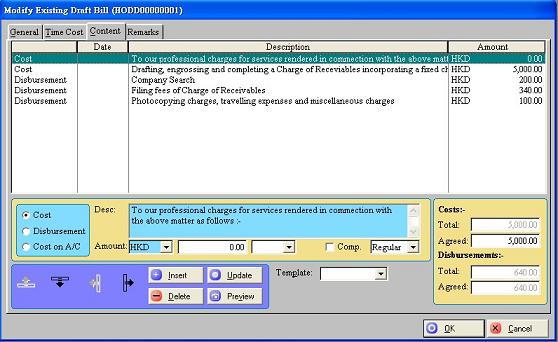 - Self design Draft Bill format - Easy retrieval of Bill Cost by Matter Type or Solicitor etc
FEATURES 4
– Cheque & Receipt Printing

- Cheque Printing for your banks current a/c - Receipt printing with your own format
系統現有報表
Document List
Journal List
Payment Requisition list
Receipt List
Draft Bill List
Bill Book List
Bill Settlement List
Client List
Client List
Client Audit List
Client Statement List
Bank List
Bank Statement List
Trust Fund List
Settlement Report
Bill Settlement Report

Outstanding Report
Client Aging Report

Financial Report
Trial Balance
Balance Sheet
Profit & Loss
Management Report
Client Aging Report
Cost Analysis Report